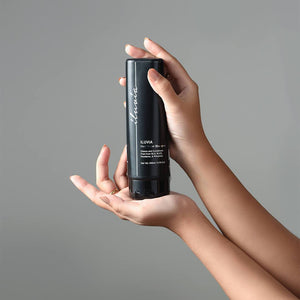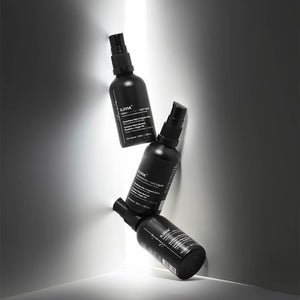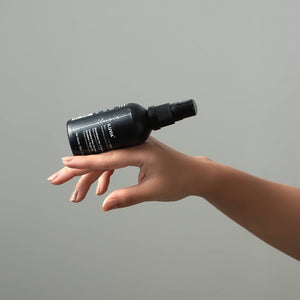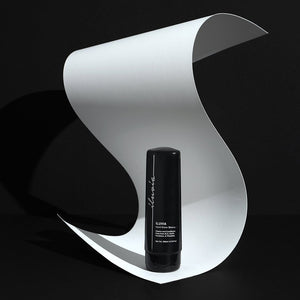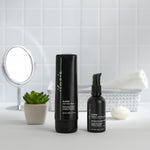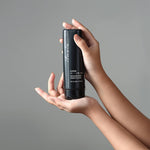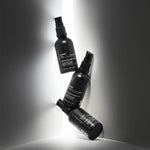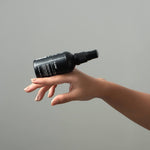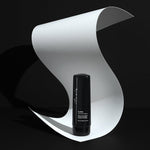 Cruelty free | 100% vegan | Hypoallergenic | No parabens | No SLS
| No artificial dyes | No phthalates | No SLES | ph Balanced
| Cruelty free | 100% vegan | Hypoallergenic | No parabens | No SLS
| No artificial dyes | No phthalates | No SLES | ph Balanced
Luscious, healthy hair in
2 Simple steps.
Hair & Scalp detox
Hard Water Shampoo
Gently removes mineral deposits left by hard water from hair and scalp with natural chelating agents, and protects hair against further damage with advanced water soluble silicones.
More
Heat & damage protection
Intensive Hair Care Liquid
Contains Moroccan argan oil, olive squalene extract, and Baobab oil that protect hair from the heat caused by straightening, drying, and chemical treatments, keeping it lustrous, healthy and tangle-free..
More
Your hair needs and deserves
iluvia Professional Hair Care
Cleanse
Mix the Shampoo with a few drops of water
Gently massage the Shampoo into damp hair and scalp
Rinse thoroughly with lukewarm water
*Follow with the iluvia Squalene Restorative System for best results
Protect
Take two pumps of the hair care serum
Apply it along your hair from mid-length to tips before you style your hair (Dryer, Keratin, Cysteine, Straightening, Smoothening, Botox) to prevent damage.
Combo System recommended by salon stylists for
Hair Length:
Up to Neck Length
Hair Condition:
Undamaged to Slightly Rough / Dry (Very Low to Medium Porosity) Coloured Hair Compatible.
Experience the

iluvia professional difference.
Advanced, research-backed, scientifically proven hair care regimen trusted by professional stylists across the country.
Great products. Need to minimise packaging.
Products have so far seemed quite satisfactory. Great quality and nearly effective for the claims made.
Although packaging can be simpler. Hope the extra cardboards and too many boxes are only a one-time / first time flamboyance and repeat orders have simpler packaging with lesser eco wastage. That would make self-care "luxury" experience more authentic.
Hi Mi
We would like to thank you for the purchase of iluvia products and are happy to know that they are working as per your expectations. With regards to the packaging, iluvia uses a custom designed, customizable packaging system which allows us to package a variety of products in the same set of packaging while ensuring the products are well protected from the vagaries of transit. This also allows us to minimize production waste, packaging requirements for custom products and our environmental footprint. The cardboard used is uncoated and completely biodegradable and recyclable and uses single colour print on it to again minimize print use. The brochures are provided to first time customers and as you rightly pointed out are avoided during repeat purchases to further minimize footprint.
Amazing results❤️
I'm using this product for about two months now and I'm pretty happy with the results. My hairs were very damaged and very rough. They have became shinier and silkier again. I live in an area where hard water comes but even then the results are great.
Hi Rashmi,
Thank you so much for the detailed review. We look forward to delighting you with more iluvia products soon!
Best shampoo
It works amazing at cleansing the hair and scalp Also it Reverses damage done by hard water on hair & scalp! Designed to gently and effectively remove mineral and Salt deposits from hair and scalp
Improves texture of hair in first wash.
In the first wash only it shows a drastic change in the texture of hair. Very well satisfied with the money spent.
Works for Surat water
Foaming is good. I could feel a difference in my hair from 2nd wash. Lighter and feels less sticky. Wish fragrance was strong but still very good as makes hair soft.