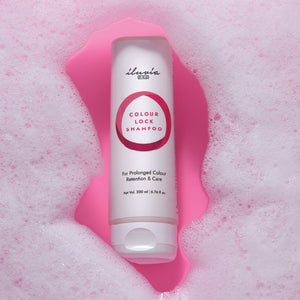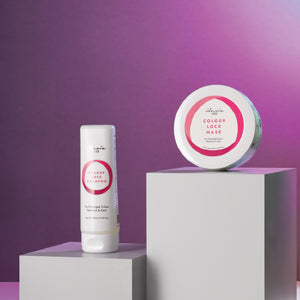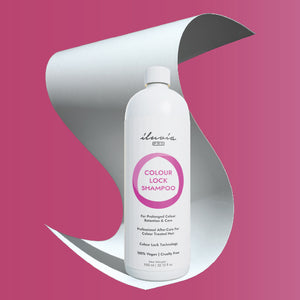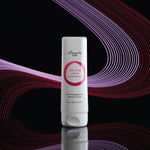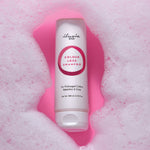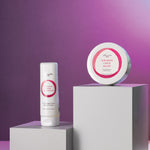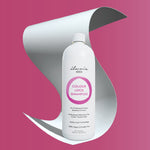 Get The System
Colour Lock Shampoo

950ml Pump

+

Colour Lock Mask

950g Pump

+

100% Cotton Bathrobe - Honeycomb Weave

50ml Pump

+
Cruelty free | 100% vegan | Hypoallergenic | No parabens | No SLS
| No artificial dyes | No phthalates | No SLES | ph Balanced
| Cruelty free | 100% vegan | Hypoallergenic | No parabens | No SLS
| No artificial dyes | No phthalates | No SLES | ph Balanced
Professional care for
coloured hair
bleached hair
highlights
Prevent colour bleed
Regular shampoos can increase the bleed or breakdown of colour pigments from hair due to lack of pH balance and colour protecting ingredients. iluvia Colour Lock Shampoo uses ultra mild ingredients and is pH balanced to ensure pigment bleed is minimized by maintaining cuticle strength and integrity
Prevent colour degradation
The iluvia Colour Lock Shampoo is an indigenously developed micro-emulsion technology system with advanced ingredients to reduce oxidative stress due to generation of free radicals in hair. Free radicals are formed due to high energy incidence from sources such as UV light component in sunlight or artificial light sources. They can quickly breakdown colour pigments as they are highly reactive. iluvia Colour Lock Shampoo contains advanced ingredients that prevent free -radical formation protecting your colour pigments from degradation and breakdown and enhancing the life and vibrance of your colour treatment.
Professionally trusted colour care
iluvia Colour Lock Shampoo helps maintain the hair's natural pH balance for mild, gentle, and effective cleansing. Transformative colour treatments can make hair more porous and prone to damage, especially when lightened by two or more levels. The Colour Lock Shampoo formula is mild enough for daily use and helps maintain and protect dry, brittle, and processed hair from further damage. It is professionally recommended for maintaining coloured, lightened, bleached, highlighted hair. It helps maintain the vibrance of colour treatments when combined with the iluvia Colour Lock Mask
Get The System
Colour Lock Shampoo

200ml Bottle

+

Colour Lock Mask

200g Tub

+

Hair Protection Serum

50ml Pump

+
Professional Colour Care For Every Hair
Maintain your colour vibrance in

3 simple steps
1
Apply the Shampoo after wetting hair with lukewarm water
2
Gently massage the Shampoo into damp hair and scalp
3
Rinse thoroughly with cold water
Strengthen your hair after wash with
Prevent dryness & frizz in coloured hair
Advanced colour protect formula:
Thermodynamically stable pH balanced composition that consists of an isotropic dispersion of hydrocarbon liquids in an aqueous solution for gentle cleansing
Designed for demanding professionals:
Compatible with both professional & at-home colour treatments
Experience the

iluvia professional difference.
Advanced, research-backed, scientifically proven hair care regimen trusted by professional stylists across the country.