Cruelty free | 100% vegan | Hypoallergenic | No parabens | No SLS
| No artificial dyes | No phthalates | No SLES | ph Balanced
| Cruelty free | 100% vegan | Hypoallergenic | No parabens | No SLS
| No artificial dyes | No phthalates | No SLES | ph Balanced
A one-step routine that lets you take your hair
Ways to use
Use the hair protection serum in the way that suits you best
Before styling: Take one to two pumps of the hair care serum and apply it along your hair from mid-length to tips before you style your hair to prevent damage.
Before shampoo: Apply the serum along your hair length before you shampoo to moisturize hair and prevent dryness.
Before bedtime: Use the serum as an overnight hair treatment routine to provide deep hair nourishment and strengthen the lipid barrier.
After wash: Simply pat your hair dry, apply a few drops of the serum and enjoy lustrous, tangle-free hair.
Ingredients
Cyclopentasiloxane & Dimethiconol, Polydimethylsiloxane, Olive Squalene Oil, Argania Spinosa Kernel Oil, Adansonia Digitata Baobab Seed Oil, Vitamin E-Acetate, Benzyl Alcohol (and) Salicylic Acid (and) Glycerin (and) Sorbic Acid, Parfum.
Pro Salon Care. Now At Home.
Professional transformation in

3 simple steps
1
Pat dry wet hair with a towel.
2
Rub a few drops of serum on the palm. Apply from the mid-lengths to the ends.
3
Dry hair naturally or with tools. Re-apply few drops for added shine and smoothness.
Apply serum on dry hair for shiny, tangle-free hair.
Frizz-free, Damage-free hair
Lipid barrier restoration:
With Moroccan Argan Oil and Olive Squalene Oil for elasticity
Insulative Heat Protection:
While drying or styling hair with heat, such as hair dryers, hair irons, tongs, etc.
Experience the

iluvia professional difference.
Advanced, research-backed, scientifically proven hair care regimen trusted by professional stylists across the country.
Customer Reviews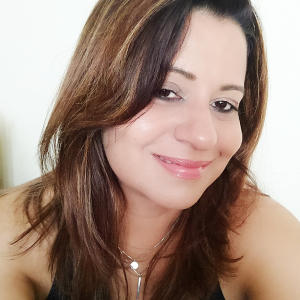 TI
Tannaaz I.

India
04/27/2022
Pretty Good
I really liked the product. let my hair soft and looking rested
Mitali B.

India
04/10/2022
Hair serum
The product smells great but can't control frizziness as promised
Priyanka A.

India
03/10/2022
It's wonderful
Wonderfully worked on my hairs.. love the fragrance . It's too pleasant and works qonder on my hairs
Lakshmi N.

India
03/03/2022
Amazing
I have just been using it for a week and the product is so good and smells so good.
Himani K.

India
02/06/2022
Perfect performance except for the smell
I love the performace of the product, it tames my super coarse hair, it's feels nourishing without being greasy which is brilliant. I only find the fragrance overpowering and sharp, not something I want to smell like. I like delicate smelling hair products, maybe even a bit fruity, but this is very aftershavy, which is not for me
02/23/2022
iluvia Professional
Hi Himani, Thank you for your feedback. We appreciate you taking the time to inform us. With regards to the fragrance the feedback has been passed on to the formulation teams and you may be able to see a change soon in the products available on shelves. Fragrance is a very individual preference but as a hypoallergenic products focused brand we are always looking to improve the experience for customers.