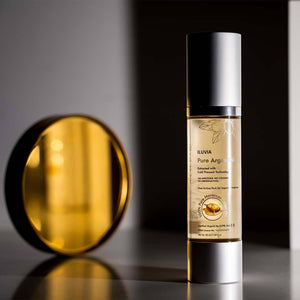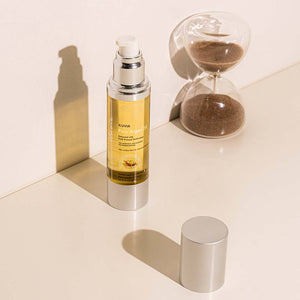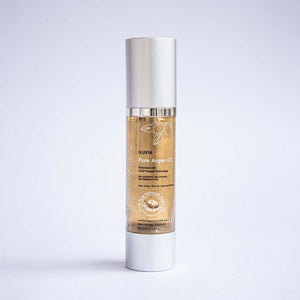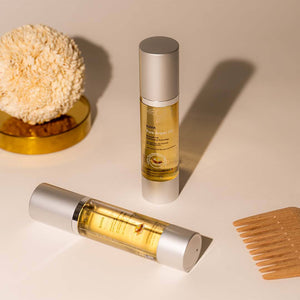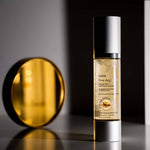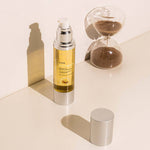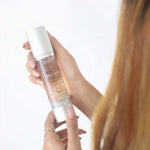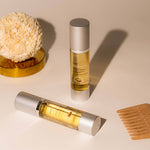 Get The System
100% Pure Argan Oil

50ml

+

100% Cotton Bathrobe - Honeycomb Weave

950ml Pump

+

100% Cotton Bathrobe - Honeycomb Weave

950g Pump

+
Cruelty free | 100% vegan | Hypoallergenic | No parabens | No SLS
| No artificial dyes | No phthalates | No SLES | ph Balanced
| Cruelty free | 100% vegan | Hypoallergenic | No parabens | No SLS
| No artificial dyes | No phthalates | No SLES | ph Balanced
Natural haircare and skincare regimen for
anti-frizz
anti-dryness
Improved skin health
Argan Oil for Hair
When it comes to hair, Argan Oil works as a leave in conditioner and an anti-breakage solution, nurturing from root to tip. The natural fatty acids present in Argan Oil have a protective effect and help prevent breakage and damage done to hair from washing, styling and other treatments. It's antioxidant and anti-inflammatory properties also makes it a great nourishing agent for the scalp. Apart from being a great anti-frizz and an anti-dryness agent, Argan Oil helps keep hair moisturized while keeping it healthy and nourished.
Argan Oil for Skin
Considered to be a natural cleanser, Argan Oil can be used to gently remove even the most stubborn, water-proof makeup leaving your skin feeling soft and nourished. The fact that it is a dry oil ensures no sticky residue is left behind. Argan Oil also helps promote skin health by removing excess Sebum (Sebum is an oily, waxy substance produced by the body's sebaceous glands. While in regular quantities, it's good, in excess it can cause acne, skin irritations and more). Argan Oil is safe for use on a wide range of skin types.
Argan Oil for Children
iluvia Pure Argan Oil is cold-pressed, certified organic and it can be used safely and with ease on children. It has an abundance of nutrients and vitamins, like vitamin E and essential fatty acids as well. Another benefit of the Pure Argan Oil is that it is a non-sticky, dry oil; which can be used on kids across multiple occasions without causing any discomfort. Pure Argan Oil can be used on infants and babies for regular massaging both on the body and on the face. Since it is 100% natural, it causes no irritation and is highly nutritional. The oil can also be applied and massaged on the baby's scalp and works as a great hair conditioner as well because it reduces frizz and softens the hair as well. Last but not the least the natural fatty acids in the Pure Argan Oil makes it a useful skin softener which prevents flaking, itching and dryness.
Get The System
100% Pure Argan Oil

50ml

+

Damage Defence Duo

+

Volume Restoration Duo

+
Experience luxury at home, now in GOLD!
One of the best natural cleansers now

at your fingertips.
1
Take a few drops of oil in your hands
2
Apply gently on towel dried (damp) hair
3
Massage the oil into your scalp to eliminate dry skin
Follow with a mild soap-free
A 100% pure & organic treatment for dryness & frizz, and as an natural cleanser for skin
Extracted and cold pressed directly from the Argan trees native to Morocco for high efficiency cleaning and moisturization
Designed for everyday needs & everyday use: compatible with the widest range of hair and skin types
Experience the

iluvia professional difference.
Advanced, research-backed, scientifically proven hair care and skin care regimen. Trusted by experts.
Satisfied
Good product. Nice packaging